About Our Products
PLEASE READ TO THE END BEFORE
TO OUR ONLINE CATALOG:
We want you to know what to expect when you receive your parts.
Our fiberglass parts are unfinished. This means you will need to sand, prime and paint the part. An instruction sheet is included with each order on how to prepare your part for paint. You will also need to cut and shape any and all holes necessary. If your part was made from a 2 part (or more) mold, then there will be flashing that will require sanding, filling and leveling. Occasionally there may be surface imperfections that will need to be sanded or filled and leveled. Air bubbles are an inherent problem with hand laid fiberglass. Occasionally you may expose an air bubble while sanding the surface. Any air bubbles will need to be filled, sanded and leveled.
IMPORTANT
The amount of finish work required will vary from part to part depending on the condition of the mold it was made from. Some molds are in great condition, others are not as good. It is common for molds to develop surface cracks and other imperfections. 2 part molds over time do not align as well and may produce excess flashing or uneven areas that may require more filler and sanding. We cannot replace every mold every time an imperfection appears. We donít sell enough of any one part to justify the expense of building new molds. Many of the molds are very old as we offer parts dating back to the mid 1970s. Once a mold is in too bad of condition to make a part from, we will usually discontinue that part. The bottom line is we either use the mold to make a part that requires more finish work, or the part is no longer available. Itís your choice.
Ask all questions before placing online orders.
RETURNS
We make the parts for you when ordered and do not take returns.
FITMENT
The parts fit the kit or plan they are listed for. Do not expect the parts to fit a kit or plan other than what they are listed for, even if they have the same wingspan, scale or dimensions and so on.
LEAD TIME
Orders usually ship in 1 to 2 weeks. An email with tracking info will be sent to you the day your order ships.
YOUR CREDIT CARD CHARGES
When you place an on-line order, your credit card will be processed before we see the order. We do not receive your credit card information.
EXAMPLE PHOTOS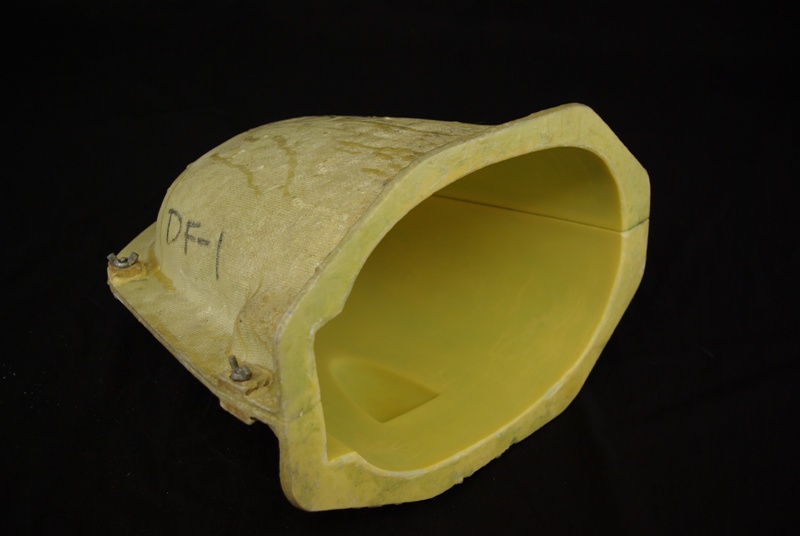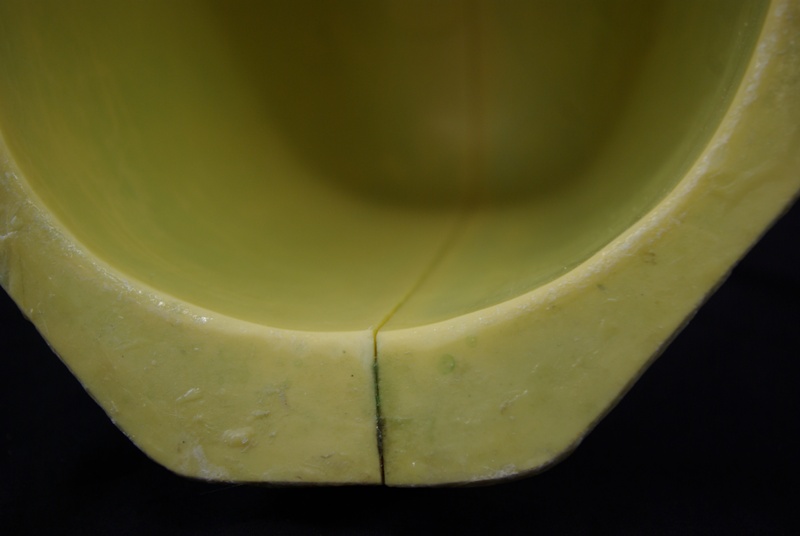 Above Left: Two part mold
Above Right: Two part mold misaligned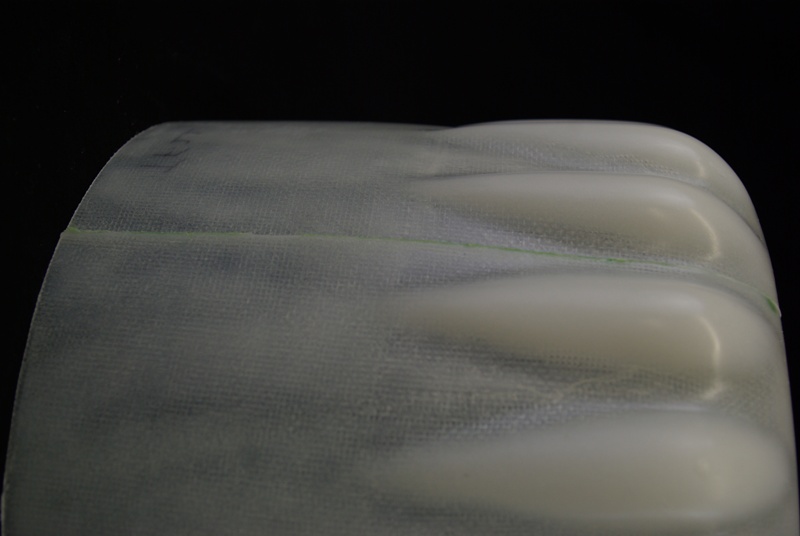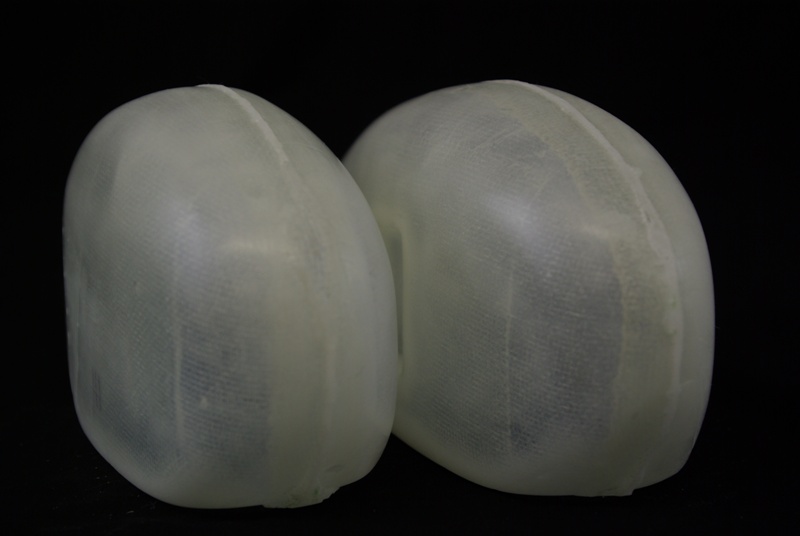 Above Left: Flashing from a two part mold
Above Right: Flashing on wheel pants from two part molds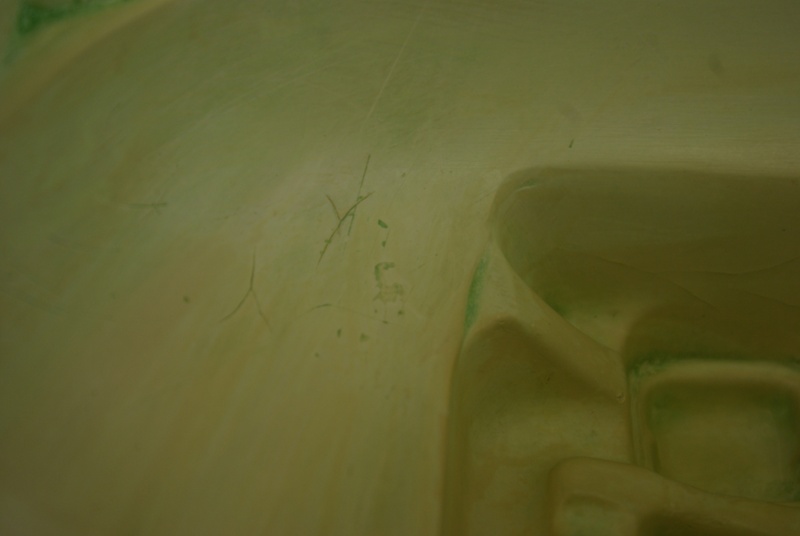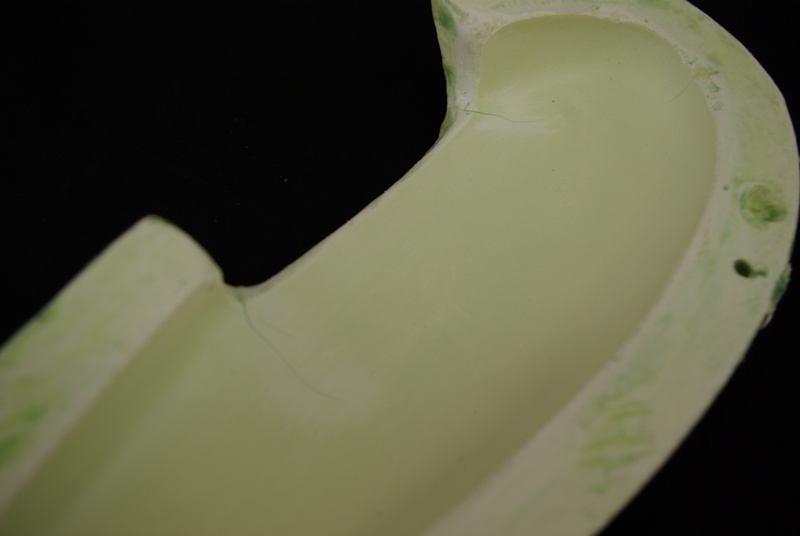 Above Left: Surface cracks in cowl mold
Above Right: Surface cracks in wheel pant mold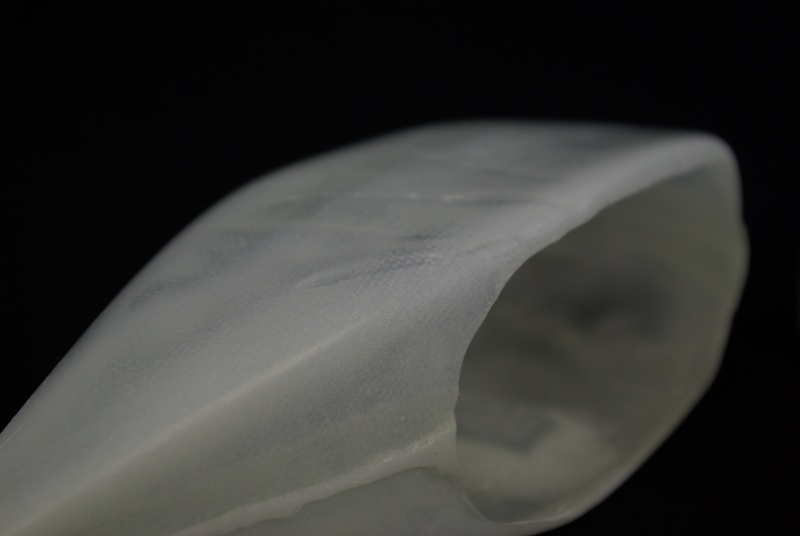 Above: Indentations from mold surface flaws
If any of this is unacceptable to you, we respectfully ask that you do not order from us.
If this is acceptable to you, please click
ďCONTINUEĒ
to our online catalog.
Thank you.